A beautifully aligned smile is more than just aesthetically pleasing – it's a reflection of your overall oral health and confidence. Our orthodontic specialists are dedicated to providing exceptional care, using the latest advancements in orthodontic technology to help you achieve the smile of your dreams.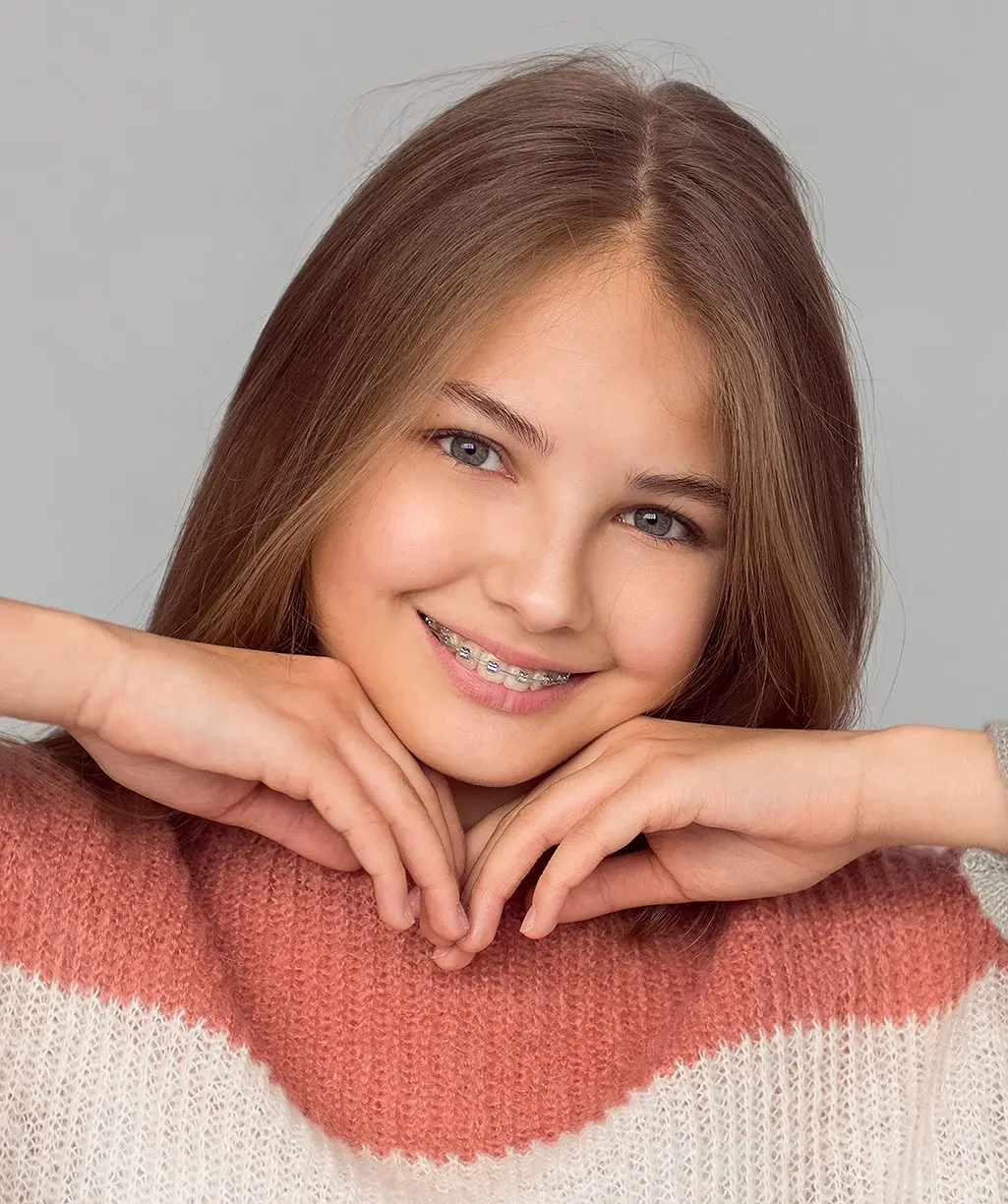 In cases demanding a more intricate orthodontic approach, our time-tested traditional braces remain an exceptional choice. Leveraging the latest advancements in orthodontic technology, our braces have evolved to become smaller, more comfortable, and significantly more efficient in achieving precise tooth movement. This classic method still stands strong, ensuring optimal results.
Invisalign® Clear Aligners
Step into the future of orthodontic care with our revolutionary Invisalign® clear aligners. As a cutting-edge alternative to conventional metal braces, our esteemed orthodontic team is delighted to offer this discreet and remarkably comfortable solution for teeth alignment. Invisalign® aligners boast virtually invisible aesthetics and the added convenience of easy removal, allowing you to enjoy meals, maintain oral hygiene, and floss with utmost ease.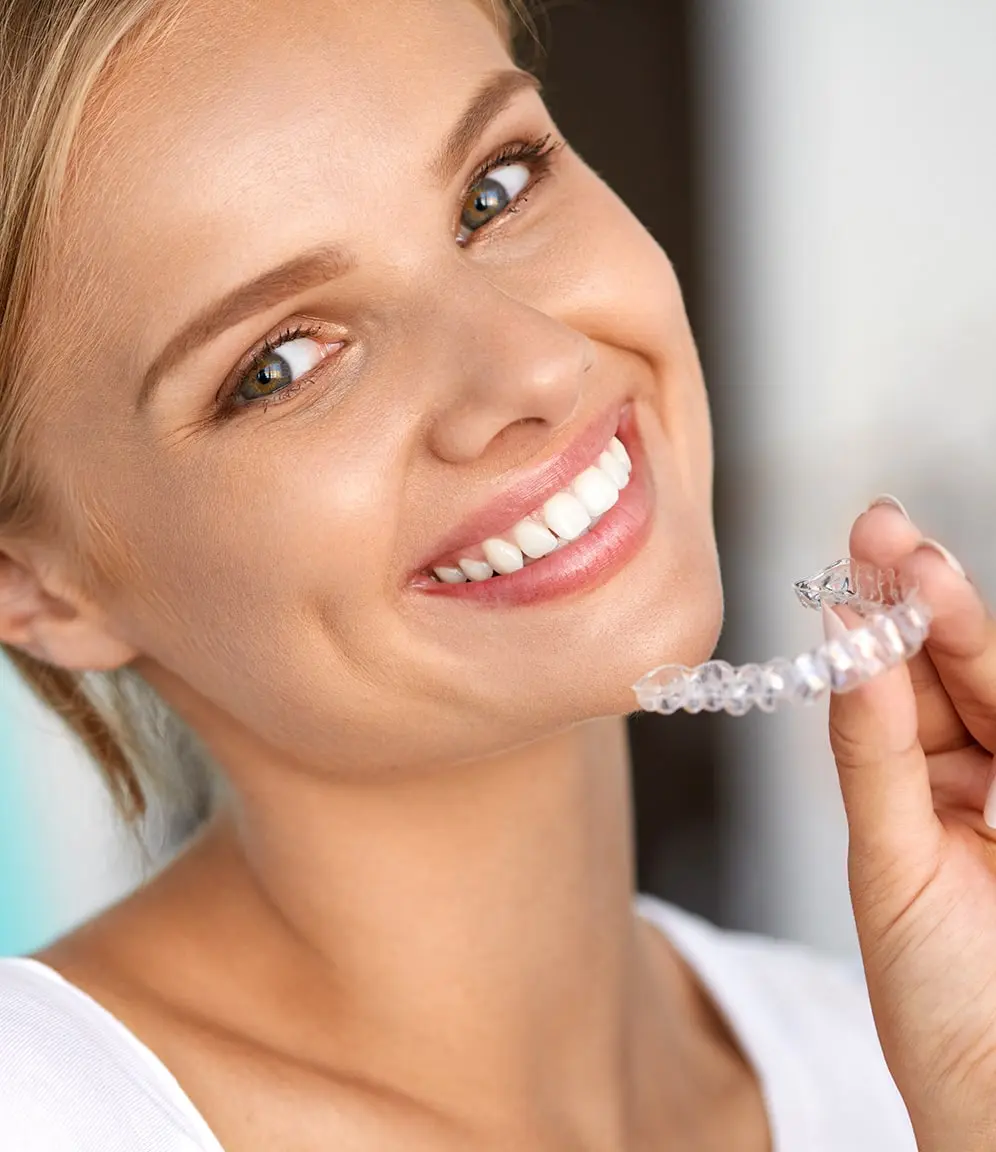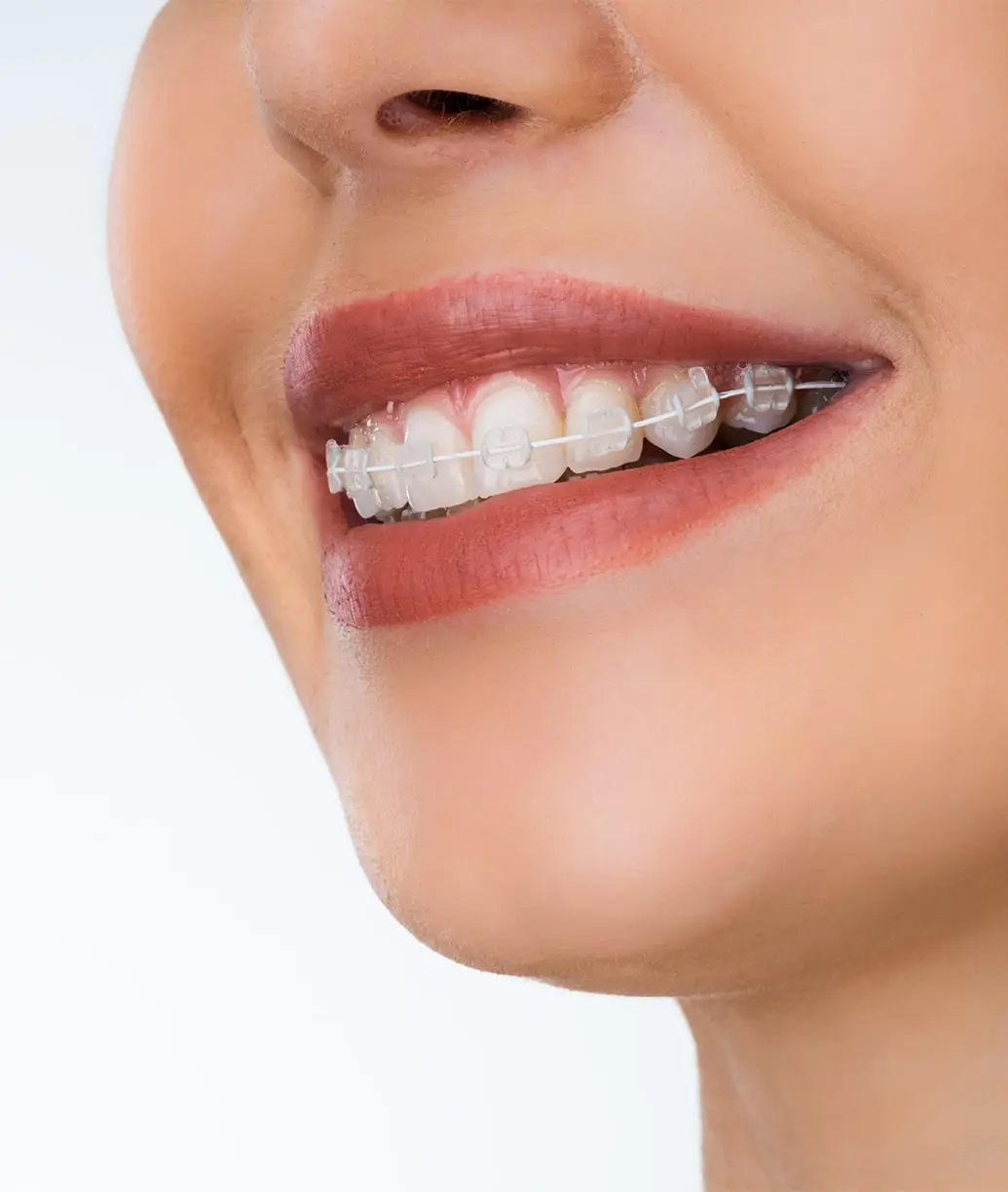 Ceramic braces are used for the same purpose as metal braces but are made of clear or tooth-colored ceramic material. Many clients, especially adults, opt for ceramic braces over metal braces because they are less obvious. This may be appealing if you need braces but do not want to feel self-conscious or embarrassed about having them.
Lingual Braces are placed behind your teeth. This means that fewer people may know you're wearing braces unless you tell them. Lingual braces may be a good choice for those who would like to to avoid damage to the front surfaces of their teeth, or who are concerned about wearing braces that are obvious. Musicians who play wind instruments, adult professionals, and teens who play contact sports are all ideal candidates.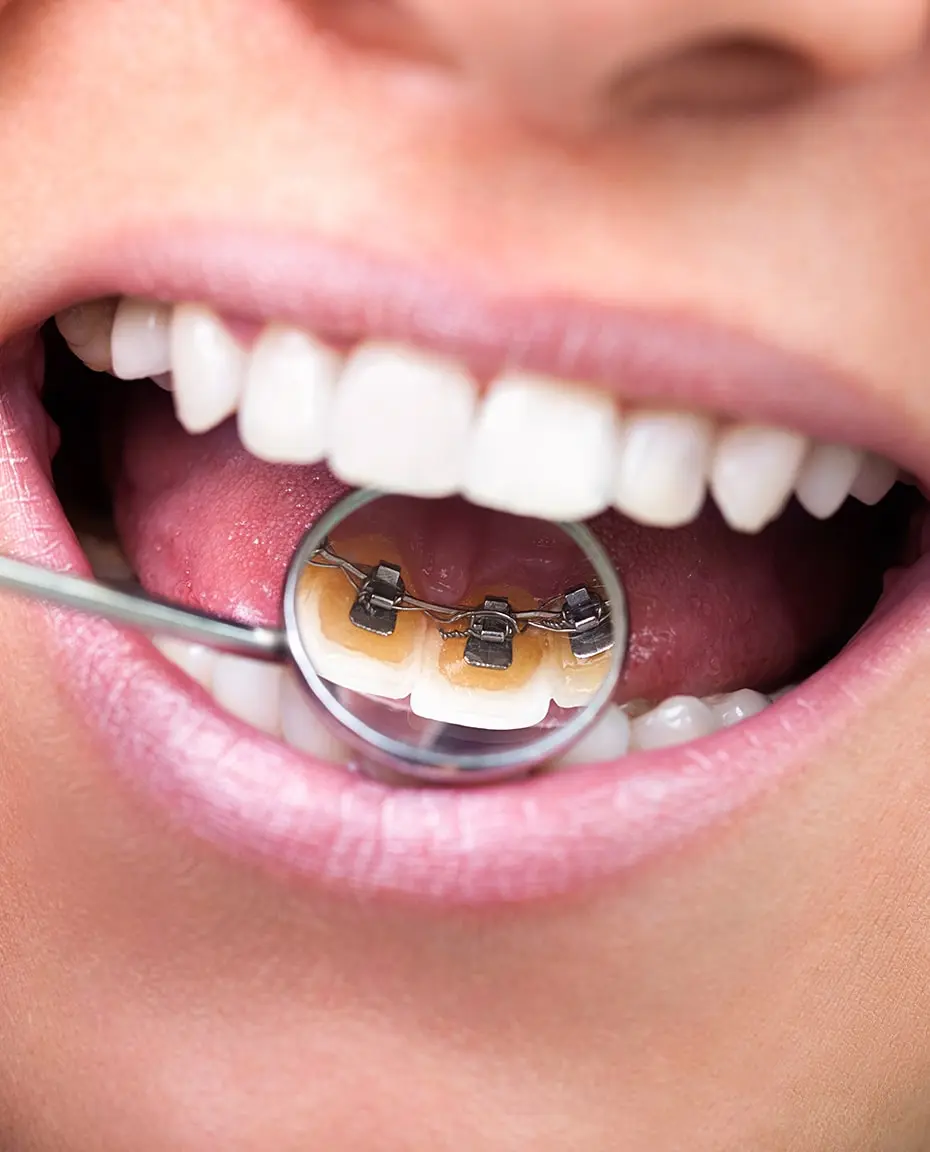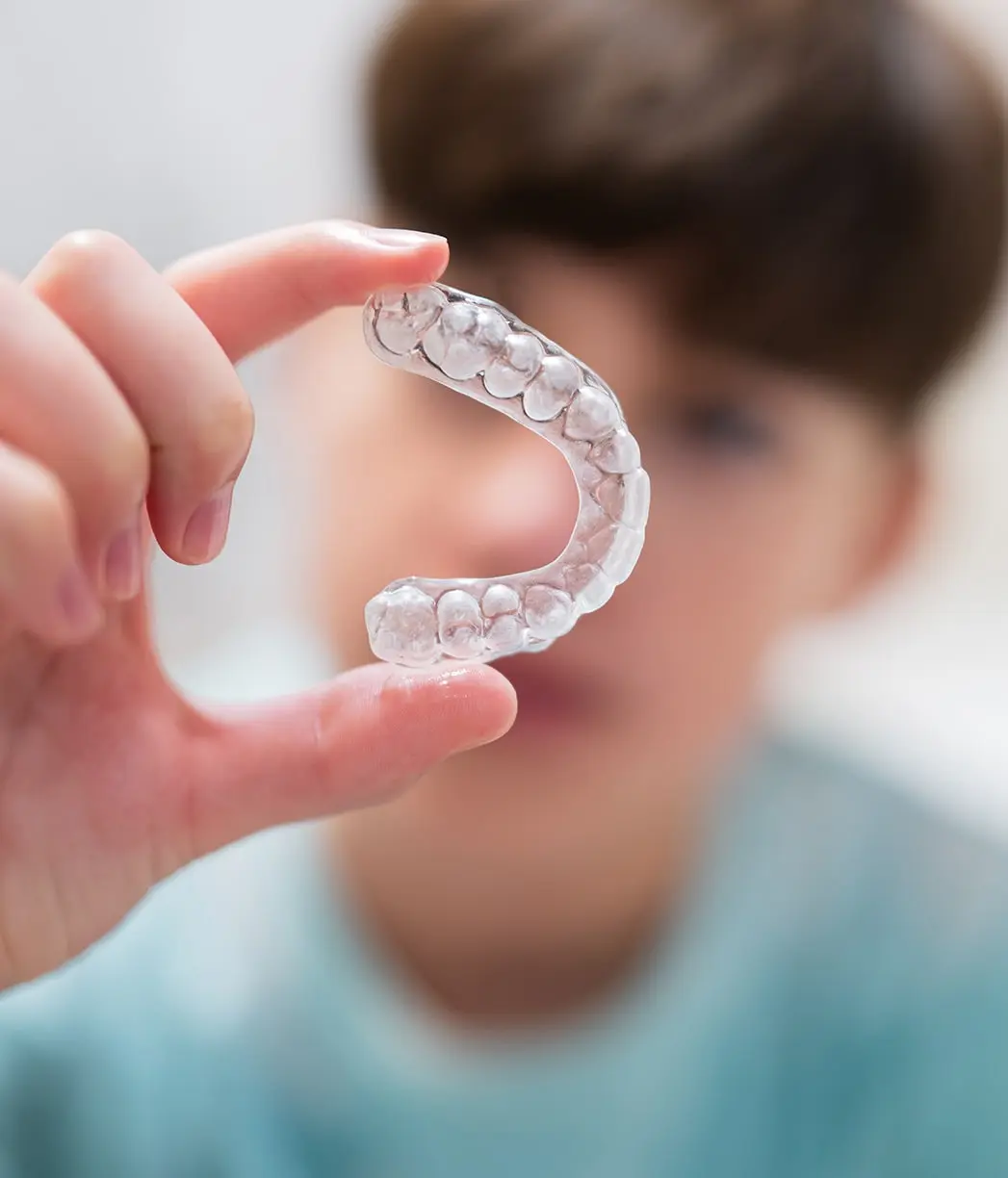 The journey doesn't end with the completion of treatment. After the culmination of your braces or Invisalign® journey, we furnish you with a bespoke retention strategy. This tailored plan is designed to ensure the perpetuation of your newly aligned teeth, safeguarding your investment in the brilliance of your smile.
Personalized Treatment Plans
We recognize the individuality of each smile. Our highly skilled orthodontic specialists craft personalized treatment plans that are meticulously tailored to your specific dental needs and aspirations. Whether you're contending with issues like crowding, gaps, or misaligned bites, our array of solutions is perfectly calibrated to meet your unique requirements.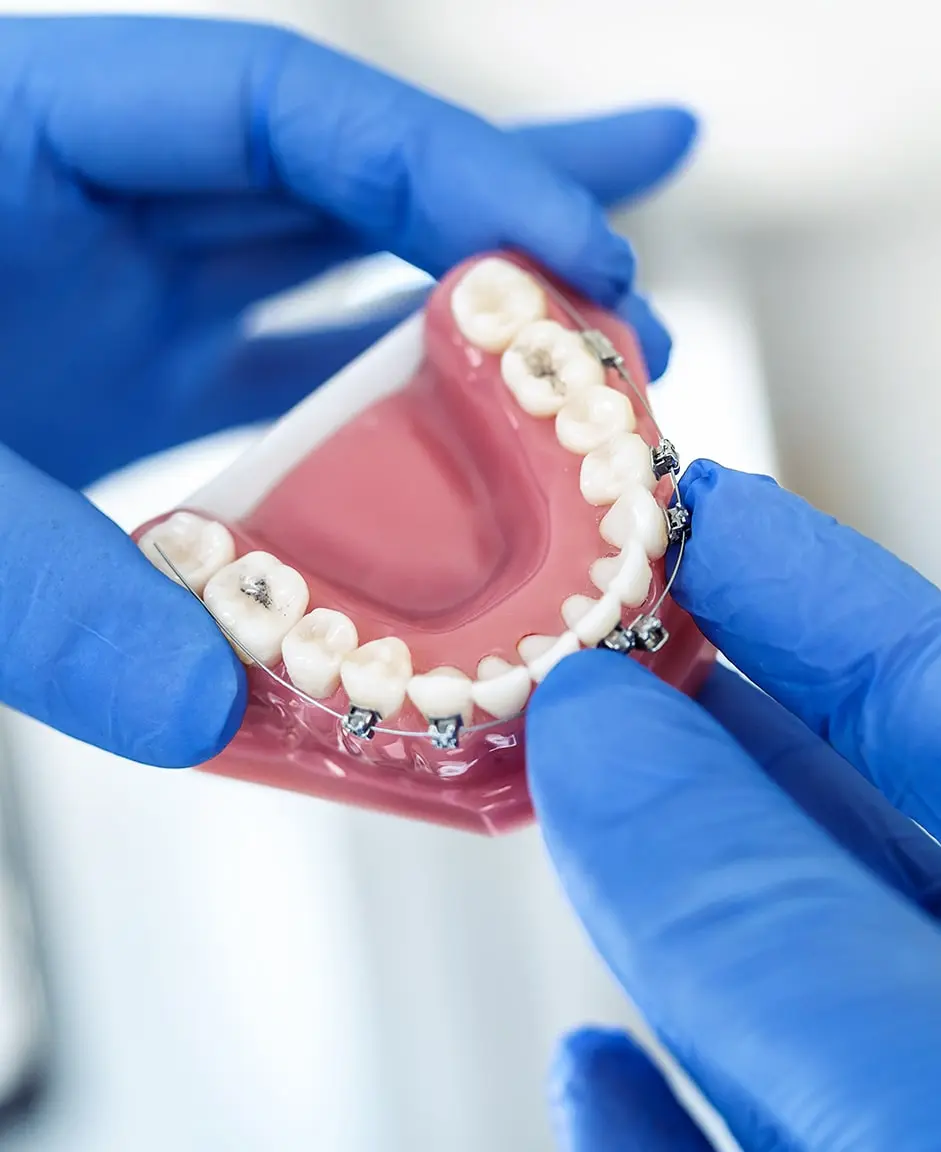 Frequently Asked Questions
The path to a confident, aligned smile begins here
Our orthodontic specialists are passionate about helping you achieve the smile you've always wanted. Take the first step towards a beautifully aligned and healthy smile by scheduling a consultation with our orthodontic team today.